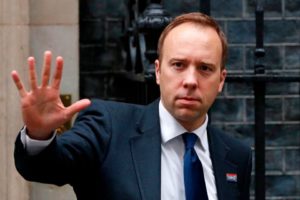 It was already evening when Matt Hancock, the British MP and Secretary of State for Health and Social Care, took to twitter on Thursday July 30th to 'inform' the nation about new lockdown measures in some areas. This was due to 'concern' about the spread of coronavirus in parts of Northern England.
 '…The spread is largely due to households meeting and not abiding to social distancing. So from midnight tonight, people from different households will not be allowed to meet each other indoors in these areas…' https://twitter.com/matthancock 
However, to find out exactly what constitutes  a 'household' and which areas 'indoors' are being referred to, one must do a little digging.  Friday's edition of the  Manchester Evening News  tried to clarify  exactly what these measures would mean for some 'Northerners' including the people of Greater Manchester. 
Friday's edition of the paper in fact featured a Q&A session which aimed to cover the basics and I was particularly drawn to the question 'What will be illegal?'  as I think that whatever your personal views on the handling of this pandemic by the government and indeed governments around the world, you have to respect the law. Anyway, the answer seemed quite straightforward:
'It will be illegal for people who do not live together to meet in a private home or garden, except for limited exceptions to be set out in law. You should not host or visit people you do not live with…'
OK, so no social gatherings on the whole and no having people over to stay which means my long awaited reunion with my family next week will have to be postponed again but no wait a minute, is there a get out?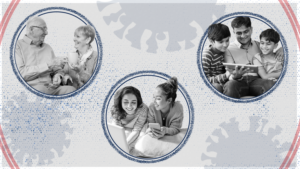 The paragraph goes on to say '… unless they are in your support bubble.' Support bubble? What on earth is that? This requires further digging. Big brother steps in and sends me some links to the UK governments website where it states that: 
'In England, if you live by yourself or are a single parent with dependant children – in other words, if there is only one adult in your home – you can expand your close support network so that it includes one other household of any size. This is called making a 'support bubble' and means you are able to have close contact with them as you could if they were members of your own household.'
There are suggestions that I could go to Manchester and stay with a family member who lives alone, we could make a 'support bubble' and thus become a 'household'.
Hang on though, there's more on the www.gov.uk page 'We recognise how difficult this time has been, particularly on lonely and isolated people, and this change is designed to provide extra support to some of those most impacted by the current social restrictions. Once you are in a support bubble, you can think of yourself as in a single household.'
Ok, so I can make a new 'household but if i do decide to go to Manchester, I mean the flights are still running,what would I actually do? A quick look at the BBC website tells us that  pubs and restaurants are still open 'People can still go to pubs, restaurants and other hospitality venues, but only with people with whom they live. They cannot socialise with anyone else in any indoor public venue'
It would seem then that tourists can still enjoy all the charms this wonderful vibrant city has to offer but a girl from Manchester who just wants to go home and have a cup of tea with her nan, cannot. Unless of course they take their tea in a beergarden.
Sarah Gudgeon, agosto 2020 – © Mozzafiato
https://www.manchestereveningnews.co.uk/news/greater-manchester-news/new-greater-manchester-lockdown-rules-18692282 
https://www.gov.uk/guidance/meeting-people-from-outside-your-household-from-4-july#making-a-support-bubble-with-another-household 
https://www.bbc.com/news/uk-england-52934822?ocid=wsnews.chat-apps.in-app-msg.whatsapp.trial.link1_.auin